UNIFY™ Pre-assembled Manifold System
Out of the crate, into the mold, and in production fast

Building on Husky's history of hot runner innovation, our new UNIFY™ manifold system provides a simple, one-step installation of the hot runner manifold into a mold without needing to pre-heat the system, providing customers a flexible system that can save up to 70% installation time. Pre-wired, and pre-assembled with hydraulic valve gate actuators for simple, quick installation into your mold, UNIFY™ manifold systems save you time and effort during installation and provide the same leak-proof performance as all Husky Hot Runners.
One-step installation is easy, fast and reliable, ensuring the mold is in production as quickly as possible
Easy maintenance with one-step removal from the mold, saving time and maintenance costs
Custom rigid frame matches the manifold and mold layout
Proven performance with Husky standard nozzles
Reduced risk of damage to the tips during installation

UltraSeal® leak-proof technology

UltraSeal® technology prevents leakage at start-up, even if the hot runner is not within its operating window, and comes with a three year leak-proof guarantee. The design allows the nozzles to slide relative to the manifold during installation, aligning themselves to the gates while still providing the leak-proof performance of a screwed in nozzle. The UltraSeal® design keeps the nozzles aligned to the mold gate in cold condition, at operating temperature, and anywhere in between.
Related Products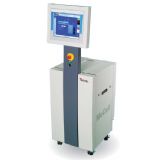 B-Series SCF Delivery System for Blow Molding Applications
Trexel, Inc.
The Trexel MuCell B-Series SCF (Super Critical Fluid) delivery system is a state of the art Nitrogen delivery and dosing system designed specifically ...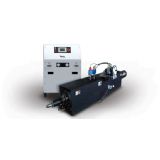 MuCell® Molding Technology
Trexel, Inc.
The most significant plastic processing innovation in the last 20 years The MuCell® microcellular foam injection molding process for thermoplastics ...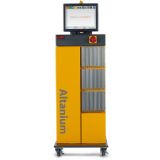 Altanium Matrix temperature controller
Husky Injection Molding Systems Ltd.
Our Altanium Matrix™ controller provides accurate temperature control in a flexible, modular design. Altanium Matrix is ideal for medical and other ...

IML
StackTeck Inc.
Injection molded in mold labeled products have expanded rapidly to new market applications with 1-, 3- and 5-sided and wrap-around applications for event ...

Stack Molds
StackTeck Inc.
Stack molds are a series of molding faces "stacked" together to create multiple faces or levels for molding. Each level or face is a parting ...