Laser Metal Fusion
Model: MYSINT100
Sisma has reached a milestone with its innovation in the laser sector, changing the traditional production techniques and overcoming the limitations of lost-wax casting. Half a century of experience combined with precious sector specific know-how has produced MYSINT100, an innovative machine for Laser Metal Fusion powders designed to meet the needs the object companies in the industry and fashion accessories sectors, simplifying the object creating process and optimizing production.
Related Products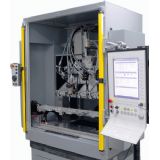 3D Printed Electronics AJ 45X
Neotech AMT GmbH
The AJ 45X is a compact, high throughput, mass production system for 3D Printed Electronics. With 4 Aerosol Jet® print heads and 5 axes of simultaneous ...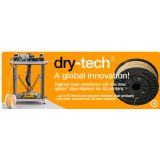 iglidur® tribo filament for 3D printers
igus® GmbH
igus® presents world''s first tribo filament for 3D printers New material is up to 50 times more abrasion-resistant than conventional 3D printer ...

MATRIX 300+
Mcor Technologies Ltd.
Turn ideas into rapid reality, the low cost eco-way Matrix 300+ Features Unmatched Affordability The material costs are a fraction of the cost of ...

Mcor Technologies Iris 3D printer
Mcor Technologies Ltd.
Mcor IRIS Features True Colour 1 million+ colours and 5760 x 1440 x 508dpi, delivering consistent, rich colour from part to part Office Friendly & Easy ...

uPrint SE 3D Print Pack
Stratasys Inc.
With the basic uPrint SE 3D Print Pack you get everything you need to start printing concept models right away. You get a: uPrint SE 3D Printer ...