GP300 Gear Hobbing Machine
Gleason GP300. The GP family of Gear hobbing machines has been designed by combining the best features of the Gleason and Pfauter machines along with new innovations. The basic concepts incorporate many modular parts and assemblies. This reduces the number of parts which increases the reliability of the parts and the assembly process. The result are operator and maintenance friendly machines.
Related Products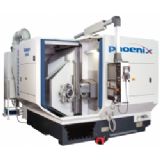 Phoenix® 280G Bevel Gear Grinding Machine
Gleason Corporation
The new Phoenix 280G Bevel Gear Grinding Machine establishes a new benchmark for bevel gear grinding for gears up to 280mm in diameter with a design that''s ...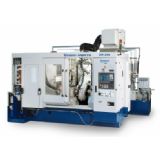 ZH 250 Gear Honing Machine
Gleason Corporation
In developing our newest gear honing machine, the 150SPH Power Honing Machine, Gleason has identified a number of process improvements that may be applied ...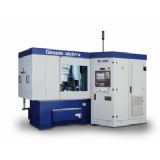 ZS(E) 300 Gear Shaving Machine
Gleason Corporation
Gleason-Hurth ZS(E) 300. The Gleason-Hurth gear shaving machine ZS(E) 300 is a universal machine for the fine finishing of soft spur and helical gears ...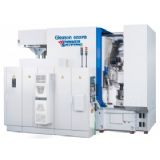 Power Skiving Machines - 300/400/600PS
Gleason Corporation
Designed specifically for the economical production of gears with interfering contours and features. The 300PS, 400PS and 600PS represent new machines ...

shaping machine BH6070
Shanghai WuDong Machine Tool Co.,LTD
This machine is suitablle for shaping plane and formed surfaces. High productivity can be obtained for shaping plane surface, T-slots and dovetail slots, ...