ZH 250 Gear Honing Machine
In developing our newest gear honing machine, the 150SPH Power Honing Machine, Gleason has identified a number of process improvements that may be applied to your existing ZH 250 with Siemens 840D controls, increasing the performance of your machine.

Machine set-up time is the time in which no work can be processed on a machine, yet the machine asset still represents a cost to your company. In order to keep this time as short as possible Gleason has developed the "Gleason First Dressing Cycle".

It enables you to reduce by as much as 50% the initial set-up time after changing to a new honing wheel when using Gleason Opti-Form® Honing Wheels. These honing wheels have been roughly pre-dressed by Gleason and when used in conjunction with our new Software Option "Gleason First Dressing Cycle", allow you to realize this decisive time and cost advantage.

The machine honing software calculates the necessary amount of material to be dressed from the wheel and performs the Special Cycle. This type of Dressing Cycle is different from the standard Dressing Cycle of the machine and is fully automatic, requiring no operator attendance

Please contact your Gleason representative to learn more about how the Gleason First Dressing Cycle can benefit your ZH 250 gear honing operations.
Related Products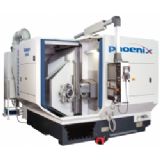 Phoenix® 280G Bevel Gear Grinding Machine
Gleason Corporation
The new Phoenix 280G Bevel Gear Grinding Machine establishes a new benchmark for bevel gear grinding for gears up to 280mm in diameter with a design that''s ...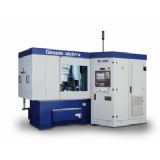 ZS(E) 300 Gear Shaving Machine
Gleason Corporation
Gleason-Hurth ZS(E) 300. The Gleason-Hurth gear shaving machine ZS(E) 300 is a universal machine for the fine finishing of soft spur and helical gears ...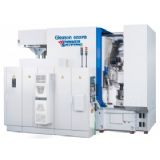 Power Skiving Machines - 300/400/600PS
Gleason Corporation
Designed specifically for the economical production of gears with interfering contours and features. The 300PS, 400PS and 600PS represent new machines ...

shaping machine BH6070
Shanghai WuDong Machine Tool Co.,LTD
This machine is suitablle for shaping plane and formed surfaces. High productivity can be obtained for shaping plane surface, T-slots and dovetail slots, ...

Shaping machine
Shanghai WuDong Machine Tool Co.,LTD
Shaping machine: This machines is designed for shaping plane and formed surfaces. If used for shaping plane surfaces, T-slots and dovetail slots, etc. ...