SIMATIC ET 200AL
SIMATIC ET 200AL modules stand out with a range of advantages as early as in the engineering phase, but also during assembly and in operation, making them the right choice of distributed I/O for a wide variety of applications.

Impressive in engineering and configuration
SIMATIC ET 200AL Easily engineered in the TIA Portal

The integrated engineering in the TIA Portal enables consistent system diagnostics and efficient operation.

The possibility of interfacing to SIMATIC ET 200SP and the CAx-compatible labeling of all interfaces also ensure a high level of efficiency during configuration and commissioning.

The ET 200AL supports configuration management (option handling) for the realization of flexible machine concepts.

Impressive in assembly

SIMATIC ET 200AL High flexibility thanks to easy front and side mounting

Vertical or horizontal, screwed on from the front or from the side:

SIMATIC ET 200AL modules can be easily installed in any position. They are installed directly in a machine or assembly line on location and the sensors and actuators are then integrated by means of M8 connection technology.

Color coding of the sockets and the corresponding connecting cables simplifies wiring. In addition, socket arrangement has been optimized to facilitate cable laying. The cable ties can be secured directly on the module to support cables.
The modules can be optionally connected to PROFINET or PROFIBUS or integrated in SIMATIC ET 200SP. This makes for flexible configuration..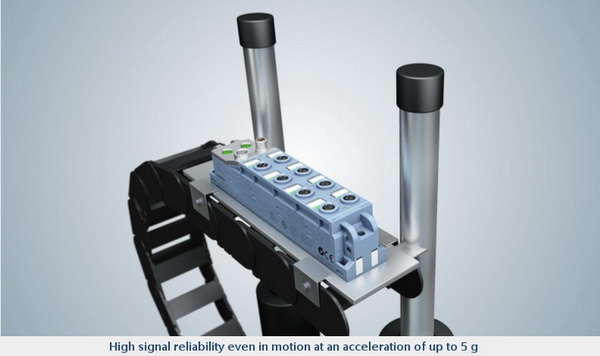 Impressive in operation

SIMATIC ET 200AL High signal reliability even in motion at an acceleration of up to 5 g

With a width of only 30 or 45 mm, the SIMATIC ET 200AL modules enable the connection of sensors and actuators in extremely small spaces by means of reliable M8 and M12 connection technology.

The modules comply with the IP65/67 protection class and operate reliably within a temperature range of -25 oC to +55 oC and with accelerations of up to 5 g. Plastic enclosures make the modules particularly lightweight. SIMATIC ET 200AL modules are thus the perfect choice for applications involving movement.

The outputs of the ET 200AL devices allow safety-related shutdown of actuators in groups (in prepaparation). In addition, with the PROFIenergy functionality, individual consumers or entire production units can be shut down in a coordinated manner during production-free periods.
Related Products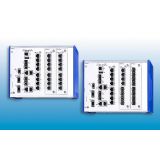 RSPE switches from Hirschmann™
BELDEN - Sending all the right signals
Thanks to a range of media modules, the managed industrial Ethernet switches in the new RSPE family offer maximum flexibility, a future-proof network ...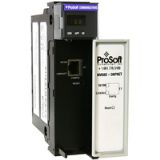 DNP3 Ethernet Module for ControlLogix®
ProSoft Technology, Inc.
DNP3 Ethernet Module for ControlLogix?MVI56E-DNPNETThe MVI56E DNP3 Ethernet Communication Module allows Rockwell Automation ControlLogix ? PACs to interface ...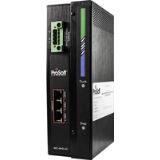 Ethernet to Belden 9463 Blue Hose Industrial Media Converters
ProSoft Technology, Inc.
IMC-BHx-ACProSoft Technology''s IMC-BHx-AC Industrial Media Converters allow users to simultaneously run EtherNet/IP? and A-B Remote I/O data on existing ...