Engine casing & fixed structures
GKN Aerospace is a leading Tier One provider of high performance metallic and composite structural engine components. Based on our diverse range of capabilities and close partnerships with the major aero-engine OEM's GKN Aerospace is well positioned to lead the industry.
Our diverse range of capability and capacity will support our customers as production rates climb, and our technology development and strategic partnerships are focused on the design and process solutions that will be required to build the next generation aero-engines.
GKN Aerospace's capabilities are developed through ongoing investment and innovation. We lead the market in the design and production of fan containment cases in titanium, alloy and composites as well as maintain significant capability for fabrication and assembly of complex fixed structures and large scale engine modules.
Some of the advanced capabilities required to support our metallic engine casing and fixed structure product portfolio include chemical-milling, which allows us to generate rib geometries to close tolerance, large scale multi-axis machining capability and electron beam welding which facilitates our ability to create complex fabricated engine structures.
Composites have an increasing role to play in engine design and GKN Aerospace is leading the industry in composite engine structure applications. Some key achievements include development of the first composite forward fan containment case for the GEnx engine and the first composite engine structural assembly for the F135 that incorporates electro-thermal ice protection.
Related Products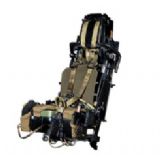 Moog Fighter G-Seats
Moog Inc.
BRINGING THE FIGHTER EXPERIENCE TO LIFE Moog G-Seats for fighter pilot training systems are designed in close collaboration with customers to ensure ...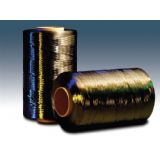 HexTow® Carbon Fiber for Aerospace
Hexcel Corporation
Hexcel has 40 years experience in carbon fiber manufacture, with a vast Aerospace database and manufacturing facilities in the USA and Europe. Hexcel ...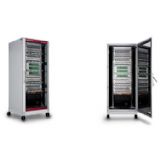 Aerospace Test Controllers
Moog Inc.
SCALABLE ARCHITECTURE UP TO 500 CONTROL CHANNELS Moog delivers the flexibility, innovation and trusted solutions you need for a smart approach to aerospace ...