Spring-applied multi-disc brake KMB/KLB
Features

Braking torque range 50-500,000 Nm (higher braking torques on request)
Release excess pressure 320 bar
Minimum dimensions with high braking torques
Variable braking torque graduations per model size
Design: add-on brake or integrated in customer''s application
Robust, insensitive, and low maintenance braking unit
Application based design for high operating reliability
Available for dry and wet running

Function and application

Hydraulically released spring-applied multi-disc brakes can be used in a diverse range of stationary and mobile applications, also in conjunction with hydraulic motors.
Application fields: gears; traversing and conveyor drives; all types of hydraulic drives; winching, hoisting, turning, and swivelling drives; construction machinery; deck and mobile cranes
Pneumatically released spring-applied multi-disc brakes, with or without pneumatic motor, are universal solutions in machinery.
Application fields: paint shops; mining; potentially flammable environments; conveyors; traversing trolleys; handling installations; printing presses; paper and plastics processing machinery
Related Products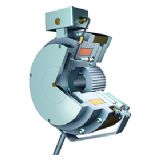 Spring applied brake NFF
GKN plc
Features Braking torque range 20-10,000 Nm (higher on request) Degree of protection up to IP 66 All components with special surface protection Type ...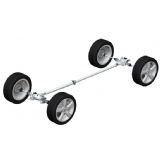 Disconnect All-Wheel Drive System
GKN plc
GKN has developed the world's first Disconnect All-Wheel Drive System for A-, B- and C-segment vehicle platforms, which improves fuel economy during steady ...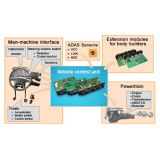 Vehicle Control
Continental Ag
As the world''s leading manufacturer of powertrain controls we offer a comprehensive portfolio of solutions for every vehicle and every continent. Vehicle ...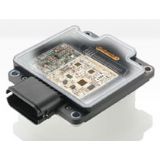 Transmission Control Units
Continental Ag
The control unit is mounted directly on the transmission to reduce harness length and complexity. Control unit for automatic transmission Control unit ...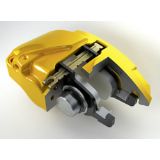 Disc brakes
Continental Ag
Festsattel 4MN FN disc brakes For years we have enjoyed extremely good success with our FN brake caliper. Consistent further development has allowed ...