Spring applied brake NFF
Features

Braking torque range 20-10,000 Nm (higher on request)
Degree of protection up to IP 66
All components with special surface protection
Type approval: GL
Simple mounting, no brake disassembly required
Robust, reliable design with low inertia
Braking does not generate any additional axial or radial forces.
Excellent heat dissipation
Wide range of options like braking torque adjustment, manual release, tachmeter mounting, terminal box, anticondensation heater, microswitches for switching stage and/or wear indication
Rectifiers and powerful circuit modules optimise switching comfort.

Function and application

The NFF brake is a spring actuated, electromagnetic dual area brake that brakes and vents electromagnetically in the unpowered state. The NFF brake type with its high degree of protection fulfils the highest requirements for durability and robustness.
Applications: on wharf and marine cranes, in container transportation plant, for crane traversing, hoisting, and trolley traversing drives in salty atmospheres and similar harsh environments.
Related Products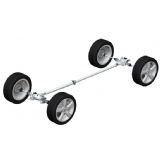 Disconnect All-Wheel Drive System
GKN plc
GKN has developed the world's first Disconnect All-Wheel Drive System for A-, B- and C-segment vehicle platforms, which improves fuel economy during steady ...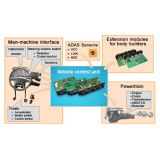 Vehicle Control
Continental Ag
As the world''s leading manufacturer of powertrain controls we offer a comprehensive portfolio of solutions for every vehicle and every continent. Vehicle ...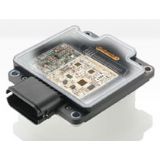 Transmission Control Units
Continental Ag
The control unit is mounted directly on the transmission to reduce harness length and complexity. Control unit for automatic transmission Control unit ...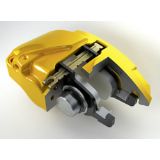 Disc brakes
Continental Ag
Festsattel 4MN FN disc brakes For years we have enjoyed extremely good success with our FN brake caliper. Consistent further development has allowed ...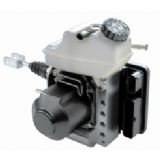 Regenerative Brake System
Continental Ag
MK C1® - more dynamic and efficient braking through integration With the MK C1®, the brake actuation feature, the brake booster and the control ...