EMCCD imaging sensors - L3Vision™
L3Vision™ (also known as electron multiplication CCD or EMCCD) is an advanced CCD technology that offers performance in excess of the best intensified CCDs. L3Vision™ finds its main areas of application in photon-starved situations such as night-time surveillance, astronomy or the detection of fluorescent and luminescent markers in life sciences. Its ability to operate across the full range of light levels brings a huge increase in system flexibility. In life sciences, fast, high sensitivity operation can be combined with quantitative, slow-scan and time integrated imaging measurements. For surveillance, true 24-hour capability is now possible in one sensor.

Sensors

L3CCD_023746(1)Patented L3Vision™ sensors offer a new capability in low-light imaging. The image signal is amplified on the chip while it is still in the charge domain. This allows the sensor to operate in real time with sub-electron equivalent readout noise, enabling very dim sources and very dark scenes to be imaged. These sensors are available with shielded anti-blooming, which maintains full well capacity and high quantum efficiency whilst minimising blooming from strong light sources in the object being imaged.
Related Products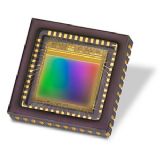 CMOS image sensors
e2v - Bringing life to technology
Complementary Metal Oxide Semiconductors (CMOS) image sensors will play a growing role in scientific, space and defence applications over the coming years. ...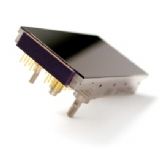 CCD image sensors
e2v - Bringing life to technology
CCD44-82_2 (small)e2v is the leading supplier of Charge Coupled Devices (CCDs) to scientific, space, astronomy and defence applications with an impressive ...

QVPAK Software for Vision Measuring
Mitutoyo Corporation
Mitutoyo''s Quick Vision 3D CNC vision measuring systems are now provided as standard with the new version 10.0 of the QVPAK measuring software. It controls ...

AutoVISION Machine Vision Software
Microscan Systems, Inc.
Machine Vision, Simplified. AutoVISION is designed for simplicity and ease of use. It is ideal for machine vision beginners because it simplifies common ...

Vision MINI
Microscan Systems, Inc.
World''s Smallest Machine Vision System Vision MINI is the world?? smallest fully integrated machine vision system. It has a full suite of vision tools, ...