MC6470 6-Axis eCompass
MC6470 6-Axis eCompass Overview

The MC6470 is a 6-axis eCompass that consists of a 3-axis linear accelerometer and a 3-axis magnetic field sensor, both with an I2C digital interface, in a single 2x2mm package. By combining a high-precision magnetic sensor with a low-noise single-chip MEMS accelerometer, the MC6470 enables industry-leading, tilt-compensated compass directional accuracy of one degree or less, with appropriate attention to magnetic system design. The MC6470 also incorporates the mCube eMotion™ software which eases integration of compass functionality into the end product.

The MC6470 is ideal for applications needing to take advantage of high-precision directional pointing include map orientation, virtual reality data overlay, enhanced navigation, and gyroscope replacement.

FEATURES
 Single-package high performance eCompass
o 3-axis magnetometer and 3-axis accelerometer
o Single I2C interface to 400 kHz
 Magnetometer
o High performance magnetic sensor with 0.15µT resolution
o 0.35uT Noise
o 15-bit resolution
o Broad field range up to ±2.4mT
o Programmable output data rate from 0.5 to 100 Hz
 Accelerometer
o ±2,4,8,16g full-scale acceleration range
o 14-bit resolution
 2 x 2 x 0.95 mm 12-pin package
Related Products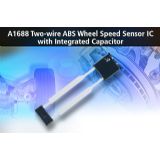 A1688: Two-Wire, True Zero Speed, High Accuracy Sensor IC
Allegro MicroSystems, LLC
The A1688 is a Hall-effect based integrated circuit (IC) that provides a user-friendly solution for true zero-speed digital ring magnet and gear tooth ...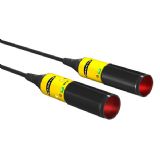 S18-2 Series Compact Photoelectric Sensors
Banner Engineering Corporate
Overview Advanced ASIC (Application Specific Integrated Circuit) technology is resistant to fluorescent light and offers a higher level of crosstalk ...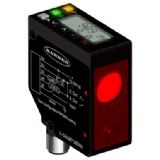 LE550 Laser Measurement Sensor
Banner Engineering Corporate
The LE550''s linear array technology provides great performance and resolution regardless of detection object''s color or sheen. Ready to measure from ...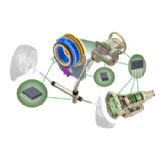 Angular Position Sensor ICs
Allegro MicroSystems, LLC
angle sensor, angular position sensor, angular sensorAllegro is developing a new family of angle sensor ICs that is based upon a technology that achieves ...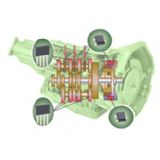 Linear Position Sensor ICs
Allegro MicroSystems, LLC
linear position sensorAllegro offers a variety of linear position sensor ICs to meet a wide range of automotive, industrial and consumer position sensor ...