Home > Laser > Laser > WhiteLase SC480 Ultra High-Power Supercontinuum Fiber Laser
WhiteLase SC480 Ultra High-Power Supercontinuum Fiber Laser
The WhiteLase™ SC480 system is the highest power supercontinuum light source available. Utilising technology unique to Fianium, the system has a output power of up to 20W for applications requiring the maximum brightness. The full spectrum extends from <480nm to beyond 2400nm enabling an unparalleled range of applications from a single laser source.

Like all Fianium supercontinuum fiber lasers the WhiteLase™ SC480 operates in the MHz repetition rate range, with picosecond pulses, so systems can be utilised effectively for both steady-state and lifetime measurement.

The inherently robust all-fiber design provides unsurpassed performance combined with high reliability and ease-of use. The touchscreen interface enables one-touch access to all laser settings, pre-sets, diagnostics and real-time system status.

For visible light applications, also consider the UV & blue enhanced WhiteLase™ SC-UV or WhiteLase™ SC400 systems.

• Highest output power available - up to 20W
• Visible power (350-750nm) >3W
• Continuous output spectrum to >2400nm
• Fixed or variable* repetition rate
• Touchscreen control with intuitive operation
• Single spatial mode across the output spectrum
• Advanced triggering options
• Modular and upgradable design
• High reliability and low cost of ownership
• Wide range of Plug-and-Play filter options
Related Products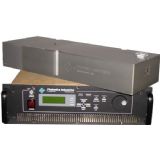 Pulse Pumped Lasers
Photonics Industries International, Inc.
Photonics Industries would like to introduce its new line of solid-state diode pulse pumped lasers. This new line of DP lasers incorporates our patented ...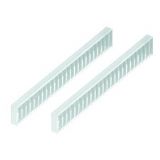 Slow Axis Collimators
Edmund Optics Inc. (EO)
Designed for Use with Laser Bars Can be Used With Fast Axis Collimators Low Curvature Deviation for Increased Collimation Slow Axis Collimators consist ...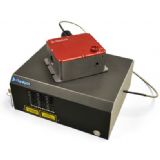 FemtoPower FP1060-fs & FP532-fs High-power femtosecond fiber lasers
Fianium Ltd
The FP1060-fs series is a high power ultrafast fiber laser which utilizes efficient pulse compression to provide high quality optical pulses of less than ...

High Power Laser Diode Multi-Bar Modules
Oclaro, Inc.
Built on the highly reliable Monsoon® platform, the Oclaro ProLite® Multi-bar Modules give OEM product developers scalable power for >500 W ...

integrated diode laser driver
Wuhan Talent Century Technology Co.,Ltd.
Integration semiconductor coupling laser power Features: Semiconductor laser driver power supply -Adaptive semiconductor laser output: 0 ~ 3 V (also ...