Y-Type™ Secondary Cleaner
The Y-Type™ Urethane Secondary Belt Cleaner improves belt cleaning efficiency and reduces routine maintenance tasks. With an easy, do-it-yourself installation and simple, serviceable blades, all at an affordable price, it makes for an ideal solution for your belt cleaning needs.

Features and Benefits:

Easy maintenance - blades can be removed and replaced individually, or all at once by replacing the cartridge
Spring tensioner - utilizes the MST tensioner to maintain constant pressure on the belt
Can be combined with EZP1 Rockline® Precleaner for a maximum cleaning system
White food-grade blade is chemical resistant, and all ingredients used in urethane formulation comply with the relevant requirements of 21 CFR (FDA Code of Federal Regulations) for use in repeated bulk dry food applications
Options:

3" (75 mm) urethane blade segments - conforms to worn or damaged belts
Urethane available in purple or white/food grade
Applications:

Aggregate, sand & gravel, cement, sugar
Available for 18" - 48" belts (450-1200 mm)
Related Products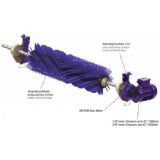 Motorized Brush Cleaner
Flexco
Chevron, cleated and raised-rib belts present a special problem for efficient cleaning. The Motorized Brush Cleaner is an ideal option for cleaning these ...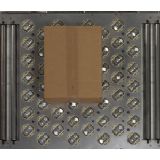 Omni-Directional Sorter
Intralox, L.L.C.
Intralox''s OMNI-DIRECTIONAL Sorter is capable of both receiving products from any direction and then sorting them in any direction at high rates within ...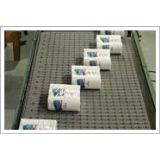 ARB Aligners
Intralox, L.L.C.
ARB Alignment Conveyor Precisely Aligns All Types of Products in a 40% Smaller Footprint Intralox''s alignment conveyor accurately aligns boxes, ...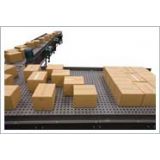 ARB Depalletizing Systems
Intralox, L.L.C.
Rapid Descrambling of Complex Pallet Layers in a Small Footprint Intralox''s ARB Pallet Layer Descrambler is a highly reliable and flexible complement ...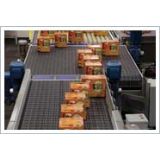 ARB Palletizing Infeed Systems
Intralox, L.L.C.
Automated Pallet Layer Forming of a Variety of Packages at High Throughput Rates Intralox''s ARB palletizing infeed system provides ultimate flexibility ...