Revolution EVO
Expand your service

Today's healthcare environment is about creating new solutions to pressing needs. It's about understanding how one CT exam can improve patient outcomes while lowering the cost of providing care.

Advancing the role of CT is no longer just about technology. It's about design. That's the promise of Revolution*. Understanding your needs. And designing the best solution to meet those needs.

Revolution EVO is designed with the purpose of operating in the reality of now, while anticipating the challenges of tomorrow. It's designed to support the widest variety of patients and applications, from complex trauma or cardiac cases, to large patient backlogs in busy emergency departments that strain workflows and resources.

With Revolution EVO, you can get the high resolution you need, make low dose routine and accomplish more in your day. It enables you to serve the widest variety of patients today - while positioning your institution to rise to the challenges you''ll face going forward.

Revolution EVO is designed for you. For your higher purpose.

With Revolution EVO, you can:

See more clearly. The new Clarity Imaging System provides up to 100% better spatial resolution over previous GE CT scanners1.
Make low dose routine. Our innovative ASiR-V* iterative reconstruction method lowers dose up to 82% for patients of all ages -- while still enabling you to maintain your work processes1,2.
Perform more studies in less time. With more intelligence and automation from patient preparation through post processing, you get up to 40% increased workflow efficiency3.
Grow into the future. Expand your services with advanced studies like TAVI planning, high heart rate CCTA and patients with implants.

1. Low contrast detectability (LCD), image noise, spatial resolution and artifacts were assessed using reference factory protocols comparing ASiR-V and FBP. The LCD measured in 0.625 mm slices and tested for both head and body modes using the MITA CT IQ Phantom (CCT183, The Phantom Laboratory), using model observer method.

2. In clinical practice, the use of ASiR-V may reduce CT patient dose depending on the clinical task, patient size, anatomical location and clinical practice. A consultation with a radiologist and a physicist should be made to determine the appropriate dose to obtain diagnostic image quality for the particular clinical task.

3. Actual results may vary depending on the circumstances, including but not limited to, exam type, clinical practice, and image reconstruction technique. This information was based on a simulation using the GE Healthcare Optima* CT660 device and is presented for illustrative purposes only.
Related Products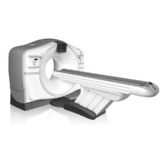 Revolution GSI
GE Healthcare
If your facility is like most, you're looking for imaging solutions to help you make more confident diagnoses, reduce the need for costly or invasive ...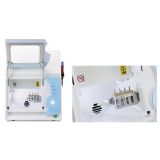 DWX-4 Compact Dental Mill
Roland DG Corporation
As the industry''s most compact 4-axis dental milling machine, the DWX-4 is an easy-to-use, precise, on-demand production platform for digital dentistry. ...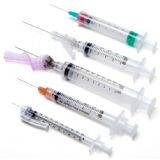 injection devices
BD - Becton, Dickinson and Company
BD Medical - Medical Surgical Systems is a global leader for hypodermic needles and syringes. BD has been a pioneer and leader in developing high-quality, ...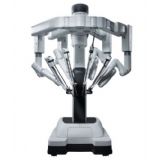 da Vinci Xi Surgical System
Intuitive Surgical, Inc.
The da Vinci Xi® is the next frontier for minimally invasive surgery. With this addition, Intuitive Surgical® can now offer a full range of ...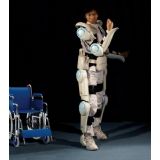 HAL - Hybrid Assistive Limb
CYBERDYNE Inc.
HAL® [Hybrid Assistive Limb®] is the world''s first*1 cyborg-type robot, by which a wearer''s bodily functions can be improved, supported and ...