Revolution GSI
If your facility is like most, you're looking for imaging solutions to help you make more confident diagnoses, reduce the need for costly or invasive procedures, ensure consistent quality across your exams, and differentiate your capabilities from those of other providers.

What if you could address all these needs with a single CT system that would help you:

Successfully scan more patients including those with metal implants
Triage and stratify kidney stone patients faster through quantitative stone characterization
Serve as a gatekeeper for more expensive procedures for cardiac patients by acquiring anatomical and functional information in a single scan
Gain richer information on tissue characterization without a radiation dose penalty
Optimize contrast media exposure and improve staff workflow
A unique solution

Revolution* GSI helps make clinical excellence routine, delivering consistently high-definition imaging and expanding diagnostic capabilities across applications. It enables you to take CT beyond classical anatomical assessment to quantitative tissue characterization and advanced functional imaging. And it may help reduce radiation dose for your patients.

Gemstone detector

Gemstone* is the essential innovation that drives the high definition breakthrough. Comprised of our proprietary CT scintillator material, the Gemstone is the first new detector material in 20 years. Its exclusive garnet structure enables high-definition imaging of 0.23 mm and fast kV switching. Gemstone's recovery time is four times faster than comparable detectors, and its primary speed is 100 times faster than competitors.

How it works

Enabled by the Gemstone detector, GSI's unique fast-kV switching technology offers 0.25 msec temporal sampling of 140 kV and 80 kV at full 50 cm field of view (FOV) with near perfect anatomical registration - even at dose levels the same as single standard acquisition. This acquisition allows for reconstruction and viewing of monochromatic images from 40 keV to 140 keV.

Modern imaging intelligence

Revolution* GSI features Smart Technologies, a suite of intelligent CT tools designed to help you achieve your imaging goals with improved efficiency and expanded applications, all while delivering diagnostic confidence with lower levels of radiation.

Smart Dose with kV Assist provides automated kV and mA recommendations allowing users to tailor protocols to each patient, clinical indication and each scan area. Organ Dose Modulation automatically reduces dose for superficial tissues such as the eyes and anterior chest, creating a virtual shield for sensitive anatomy.

Smart Cardiac with SnapShot* Assist helps you optimize cardiac scanning for individual patients based on their specific parameters.

Smart Spectral with GSI Assist helps you optimize GSI protocols to your patient and clinical needs.

Leading-edge technology throughout the image chain

Leading edge clarity requires innovation throughout the image chain - and across every variable of image development. With technologies and features that set new benchmarks for image clarity, high-definition CT opens the door to new noninvasive diagnostic procedures and innovative techniques for challenging conditions.

Data acquisition system

GE Healthcare's Volara* DAS technology reduces electronic noise for outstanding image quality in both high and low signal areas of the anatomy. It's also an integral part of the system's improved spatial resolution across the entire field of view and delivers 2.5 times more views per rotation to improve x and y axis resolution and reduce artifacts.

Tube

The Performix* HD Tube enables the visualization of more detail with increased data sampling, ultra-fast kV switching and a maximum mA of up to 570mA on the small focal spot and 835mA on the large focal spot.

Reconstruction

ASiR*, which comes standard on Revolution GSI, is the industry's most-used iterative reconstruction technology with over 47 million patients benefiting from its use to date.

In addition, Revolution GSI offers Veo* as an option, the ultimate advancement in CT image reconstruction technology and the world's first model-based iterative reconstruction product, enabling imaging under 1 mSv with profound clarity. With Veo, lower noise and higher resolution can be achieved within a single image. At the same time, significant dose reduction capabilities are now available, opening up new possibilities for challenging cases and sensitive patients. This breakthrough is changing the way physicians use CT imaging, delivering a combination of high-performance images and low dose that was previously unthinkable1.

1. In clinical practice, the use of ASiR and Veo may reduce CT patient dose depending on the clinical task, patient size, anatomical location and clinical practice. A consultation with a radiologist and a physicist should be made to determine the appropriate dose to obtain diagnostic image quality for the particular clinical task.
Related Products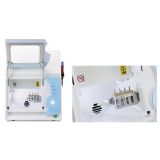 DWX-4 Compact Dental Mill
Roland DG Corporation
As the industry''s most compact 4-axis dental milling machine, the DWX-4 is an easy-to-use, precise, on-demand production platform for digital dentistry. ...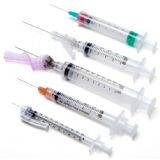 injection devices
BD - Becton, Dickinson and Company
BD Medical - Medical Surgical Systems is a global leader for hypodermic needles and syringes. BD has been a pioneer and leader in developing high-quality, ...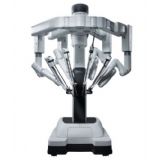 da Vinci Xi Surgical System
Intuitive Surgical, Inc.
The da Vinci Xi® is the next frontier for minimally invasive surgery. With this addition, Intuitive Surgical® can now offer a full range of ...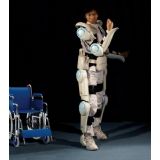 HAL - Hybrid Assistive Limb
CYBERDYNE Inc.
HAL® [Hybrid Assistive Limb®] is the world''s first*1 cyborg-type robot, by which a wearer''s bodily functions can be improved, supported and ...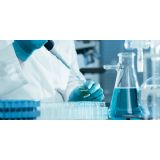 SelectSilver antimicrobial additive
Milliken Chemical
Milliken's development teams are proud to offer SelectSilver, an antimicrobial additive for use in medical applications. In response to growing concerns ...