Material Handling Port And Shipyard Single Jib Portal Crane
Model: MQ
Portal Crane, Dock Crane are mainly used in the port, shipyard, ships at wharf for mechanized handling and transshipment.
Portal crane generally includes the following units: steel frame, lifting mechanism, slewing mechanism, traveling mechanism, spreader device(hook, grab, container spreader as your demand).
Electrical equipment and other accessory equipment for safety. Steel structure include jib and A-frame, slew platform and gantry frame.
Portal crane is extensively applied to dock''s bulk cargo (coal, ore and so on)and other cargo ship(lorry)loading and unloading as well as slipway repair.

1.Max lifting weight: set according to customer requirements
2.Application place:dockyard, pier, quay, port ,rail
3.Works security and stability
4.Motion: Hydraulic / Electric drive
5.Crane structure:wheel mechanism,end beam ,pillar with round platform, column with operator cabin luffing boom.
6.The max lifting capacity, and the largest boom length is setting according to customers requirements.
7.The body mounts on the pedestal by slewing bearing.
8.The prime mover of crane can adopt electric-hydraulic or engine-hydraulic.
Related Products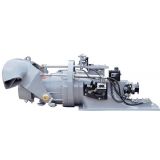 MJP Ultrajet marine jet drives
Marine Jet Power Holding AB
MJP Ultrajet marine jet drives (waterjet propulsion) feature high-efficiency single-stage axial-flow pump elements with a variety of intake housings and ...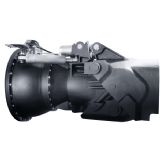 MJP CSU waterjets
Marine Jet Power Holding AB
The traditional MJP CSU waterjet with a Compact Steering Unit offers a classic design with superior performance and unmatched service life in for instance ...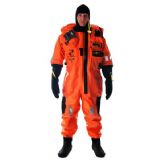 Immersion Suit Sea Air
Hansen Protection AS
The most "intelligent" suit - ever! For offshore, helicopter transport and as a personal abandonment suit on the installation. Outer layer in 100% waterproof, ...

YWC 0.5 oil water separator
China Century Marine Equipment Co., Ltd
YWC Series 15ppm Bilge Separator (15ppm Bilge Separator) is a kind of environmental protection product designed based on International Maritime Organization ...

RSCY-A4 life jacket
China Century Marine Equipment Co., Ltd
SOLAS Life Jacket Used for international & inland sea-going ships & offshore installation. Buoyancy: Provide the minimum 147N Standard: the latest SOLAS ...