Melamine Film made by Schattdecor
Schattdecor makes melamine film - i.e. printed decor paper impregnated with duroplastic resin - at its locations in Russia and Italy in response to local demand in the derived timber products industry. Efficient impregnation lines and experienced employees guarantee high-quality products.

Related Products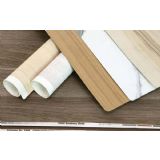 decor printing
Schattdecor AG
What is decor printing? Decor printing is a process involved in the production of decor paper; i.e. paper printed to resemble wood or other materials ...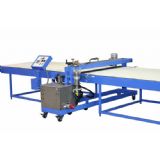 Curtain Coater
Dubois Equipment Company, Inc.
Our gravity head curtain coaters are designed to coat flat or nearly flat substrate with solvent based, water-based, or UV coatings. Nearly 100% transfer ...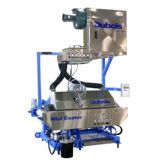 12" Mist Coater - UVS-12 spray units
Dubois Equipment Company, Inc.
Solidly constructed for long term reliability Our UVS-12 spray units provide precision coating on wood flooring and other materials, plus the capability ...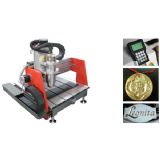 MAXI-S 0404 CNC router
Maxicam Ltd
The MAXI-S 0404 CNC router is the perfect choice for the home-shop machinist, sign maker, artist, engraver, panel maker, or educational Institution who ...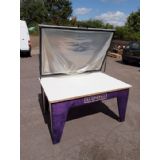 FramePress
Bagpress
We offer two sizes of our standard FramePress which have been designed to offer the convenience of a framed membrane system but at a lower cost than the ...