decor printing
What is decor printing?

Decor printing is a process involved in the production of decor paper; i.e. paper printed to resemble wood or other materials and then laminated to a rigid substrate for use as the surface of worktops, cabinet fronts, furniture carcases, wall panels, windowsills and laminate floors. Decor paper designs can be divided into the following three categories:

wood reproductions,
reproductions and interpretations of stone, fabrics, tiling and metallic surfaces,
fantasy and abstract designs.

Decor printing is a particular form of rotogravure printing. Within the Schattdecor group it involves use of white or tinted base paper that fulfils special further processing requirements, whereby tinted base paper is often deployed as an additional colour component.

For environmental reasons, Schattdecor has solely used water-based inks incorporating heavy-metal-free, organic pigments since its foundation in 1985. The inks themselves are optimised with an eye to the processes the paper will later be submitted to and are extremely lightfast.

Printed decor paper is sold to companies in the timber products industry, where it is saturated with resin and laminated to chipboard and medium-density fibreboard (MDF) for use in flooring and furniture.

Nowadays decors are no longer regarded as reproductions or imitations, but as high-quality originals in their own right.
Related Products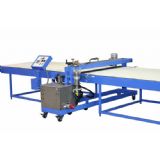 Curtain Coater
Dubois Equipment Company, Inc.
Our gravity head curtain coaters are designed to coat flat or nearly flat substrate with solvent based, water-based, or UV coatings. Nearly 100% transfer ...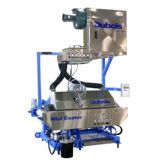 12" Mist Coater - UVS-12 spray units
Dubois Equipment Company, Inc.
Solidly constructed for long term reliability Our UVS-12 spray units provide precision coating on wood flooring and other materials, plus the capability ...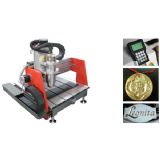 MAXI-S 0404 CNC router
Maxicam Ltd
The MAXI-S 0404 CNC router is the perfect choice for the home-shop machinist, sign maker, artist, engraver, panel maker, or educational Institution who ...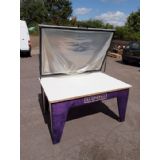 FramePress
Bagpress
We offer two sizes of our standard FramePress which have been designed to offer the convenience of a framed membrane system but at a lower cost than the ...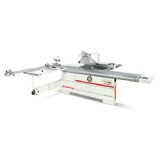 circular saw with tilting blade
SCM Group
Circular saw with tilting blade with professional performances, for a quality without compromises. Advantages Top performances: cast iron saw unit ...