Portable 27W LED Work Light for off-Road Vehicles
Model: TH-0827
. LED Power: 27W
. Operating Voltage: 9-60V DC
. Waterproof rate: IP 67
. 9PCS*3W high intensity LEDs
. Current draw 1.7A/ 13V, 0.9A/24V
. Housing Color: Black
. Anti-skidding aluminum handle for portablity
. Optional 3 meter or 5 meter long extension cable with univerlsal cigaretter socket
. Wing screws and nuts for easy installations by hand without accessory kits
. Color Temperature: 6000K
. Material: Diecast aluminum housing
. Lens material: PC
. Mounting Bracket: Stainless Steel
. Optional Beam types: Spot beam pattern(30 degrees) or flood beam pattern (90 degrees)
. 50000 hours above life time
. Size: 128mm*110mm*55mm
Related Products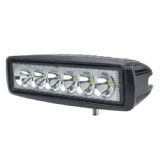 18 Watt LED Work Light for SUV, Car and Motorcycle
Guangzhou Teehon ELectronics Co.,LTD
. LED Power:18W . Operating Voltage: 9-60V DC . Waterproof rate: IP 67 . 6pcs*3w high intensity Epistar LEDs . Current draw 1.4A/12V,0.75A/24V . ...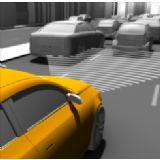 Adaptive Cruise Control (ACC)
Continental Ag
Millions of car drivers all over the world enjoy relaxed driving by setting the adaptive cruise control on empty roads and not having to concentrate on ...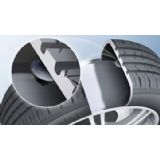 The new VDO REDI-Sensor - for simple logistics and fitting
Continental Ag
One sensor for (almost) every need The new VDO REDI-Sensor considerably simplifies storage and logistics. Whereas virtually every vehicle now equipped ...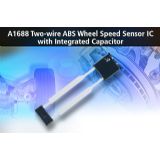 A1688: Two-Wire, True Zero Speed, High Accuracy Sensor IC
Allegro MicroSystems, LLC
The A1688 is a Hall-effect based integrated circuit (IC) that provides a user-friendly solution for true zero-speed digital ring magnet and gear tooth ...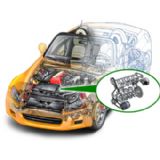 Camshaft Sensor ICs
Allegro MicroSystems, LLC
Allegro's portfolio of camshaft sensor ICs is well suited to meet the applications needs for True Power-On State (TPOS) and non-TPOS engine controller ...