Curtain Coater
Our gravity head curtain coaters are designed to coat flat or nearly flat substrate with solvent based, water-based, or UV coatings. Nearly 100% transfer efficiency is obtained because any coating not deposited on the substrate is returned to the reservoir and re-used. Our curtain coaters are available in coating widths from 12" to 96". The speed of the infeed/outfeed conveyors and the pump delivery rate determine the coating build that is applied to the substrate. Curtain coaters are generally used when thicker coating builds are required.

Key features:
•Easy set-up & adjustment
•Roll in/out head design provides for easy clean-up
•Variable speed infeed & outfeed conveyor drives
•Pump delivery control
•Pre-wired control panel
•Available with optional reservoir temperature control (shown above)
•Available with optional flow delivery indicator (shown above)

Primary uses

•Wall Panels
•Drawer sides
•Shelving
•Glass

Related Products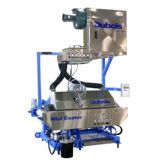 12" Mist Coater - UVS-12 spray units
Dubois Equipment Company, Inc.
Solidly constructed for long term reliability Our UVS-12 spray units provide precision coating on wood flooring and other materials, plus the capability ...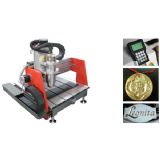 MAXI-S 0404 CNC router
Maxicam Ltd
The MAXI-S 0404 CNC router is the perfect choice for the home-shop machinist, sign maker, artist, engraver, panel maker, or educational Institution who ...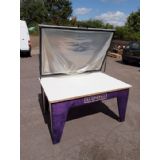 FramePress
Bagpress
We offer two sizes of our standard FramePress which have been designed to offer the convenience of a framed membrane system but at a lower cost than the ...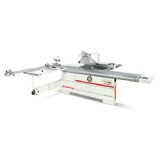 circular saw with tilting blade
SCM Group
Circular saw with tilting blade with professional performances, for a quality without compromises. Advantages Top performances: cast iron saw unit ...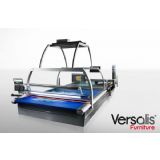 Versalis leather cutter
Lectra
Building on its experience with professionals in the leather industry, Lectra has developed Versalis, the leather cutting solution which meets even the ...