Dubois S Series Differential Roll Coater
The Dubois S Series Differential Roll Coater provides a precise application of coating to flat substrate in a newly upgraded machine which is sized as a direct replacement for many competitors machines. The differential roll coater uses a rubber application roller to apply coating directly to a part passing through the machine; the durometer of these rolls is selected based on the finish being applied. The coating thickness is varied by the doctor roll pressing against the applicator roll which uses variable speed and direction capabilities to apply coatings with precise control of film thickness. The air loaded doctor roll assembly combined with Dubois' unique pivoted roll arrangement allows for easy changeover of materials.


--------------------------------------------------------------------------------
Key features:
•Variable speed rubber covered applicator roll
•Variable speed chrome plated doctor roll
•Variable speed conveyor drive
•Air loaded floating applicator roll allows for adjustment of down pressure
•Air loaded doctor roll
•Quick change doctor blades
•Digital readouts for precise control
•Air actuated head lift to automatically raise head when conveyor stops
•Integrated prewired control panel
Optional:
•Automatic head height adjustment
•Overlap protection
•Ceramic doctor roll covering
•Tungsten Carbide doctor roll covering
•Doctor roll heating and cooling
•Explosion proof wiring
Primary uses
•Stain
•Seal
•Base Coat
•Top Coat

Related Products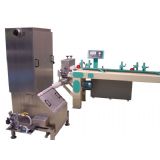 Vacuum Coater
Dubois Equipment Company, Inc.
The Vacuum Coater is a high-speed coating system intended for coating long linear parts such as mouldings. Parts are conveyed through an application ...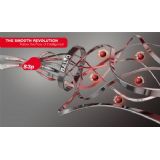 The Smooth Revolution: BALIQ™
Oerlikon Balzers Coating AG
A technological milestone has been achieved: BALIQ™ - the new coating generation by Oerlikon Balzers. BALIQTM is the new coating generation by ...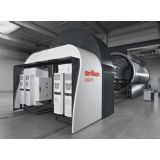 PPD™ (Pulse Plasma Diffusion) process
Oerlikon Balzers Coating AG
Wear protection for large tools in cast iron and steel 40 years'' experience in the industrialisation of plasma processes and the close collaboration ...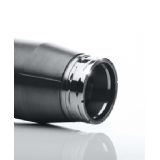 BALINIT coatings
Oerlikon Balzers Coating AG
Just a couple of thousands of a millimetre make all the difference BALINIT coatings BALINIT coatings are just a few thousandths of a millimetre thick ...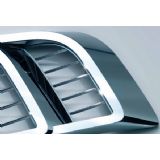 ePD Plastic Metallisation
Oerlikon Balzers Coating AG
Under the technology brand ePD™ , Oerlikon Balzers develops integrated services, equipment and solutions for the metallisation of plastic parts. ...