MAXI-S 0404 CNC router
The MAXI-S 0404 CNC router is the perfect choice for the home-shop machinist, sign maker, artist, engraver, panel maker, or educational Institution who needs an affordable CNC router with 2D & 3D CAD/CAM machining capabilities. The MAXI-S 0404 CNC router is small enough to fit into almost any work space and therefore is extremely portable. The MAXI-S 0404 is built with a moving gantry design and linear interpolation in XYZ is achieved using high powered, high precision stepper motors and drivers. The machine is extremely easy to use and is run using a handheld DSP controller enabling files to be cut without it necessary to be connected to a PC.

Working area: 400mm*400mm*120mm, PVC table ( with Aluminium profile)
Drive System: High power stepper motors
1.5 kw air cooled Maxicam spindle
T-slot PVC table (with Aluminium Profile)
HIWIN linear rails
DSP hand held controller system ,
Z zeroing Tool sensor,
One starter set engraving tools
Inverter: Taiwanese Delta Inverter
Electronic Parts: German Schneider Electronic Spare Parts
Switch gear: Japanese OMRON Switch
Cable: MAXICAM Highly flexible towline-only Cable Imported fire-resistant double-sheathed, can be bent 300 000 times
Igus cable chain
Voltage: 1PH 220V 60HZ
Package: plywood case

NCStudio PC based Control System
Italian HSD Spindle
Working area : up to 600mm x 900mm
Oil Mist Cooling System for engraving non-ferrous metals
Related Products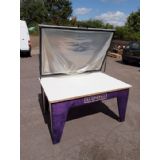 FramePress
Bagpress
We offer two sizes of our standard FramePress which have been designed to offer the convenience of a framed membrane system but at a lower cost than the ...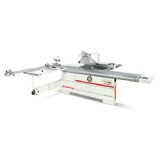 circular saw with tilting blade
SCM Group
Circular saw with tilting blade with professional performances, for a quality without compromises. Advantages Top performances: cast iron saw unit ...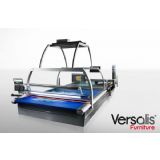 Versalis leather cutter
Lectra
Building on its experience with professionals in the leather industry, Lectra has developed Versalis, the leather cutting solution which meets even the ...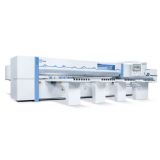 Holzma 3 Series - Beam Saws
Stiles Machinery Inc.
Holzma''s HKL 3 Series are high performance angular panel with rip and cross cut saws....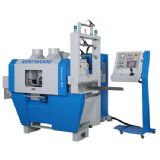 Kentwood R300E fixed arbor ripsaw
Stiles Machinery Inc.
The Kentwood R300E fixed arbor ripsaw represents Kentwood's entry level offering in the multi-rip marketplace. This machine features a solid steel body, ...