circular saw with tilting blade
Model: s 400 elite s
Circular saw with tilting blade with professional performances, for a quality without compromises.
Advantages

Top performances: cast iron saw unit with 400 mm saw blade and scoring unit with independent motor. Best support in all machinings, thanks to the 330 mm width sliding table. Maximum precision and stability with the blades lifting by means of "dove-tail" guides system and the saw unit tilting by means of two, large, lateral trunnions.
Related Products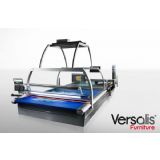 Versalis leather cutter
Lectra
Building on its experience with professionals in the leather industry, Lectra has developed Versalis, the leather cutting solution which meets even the ...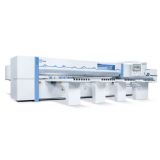 Holzma 3 Series - Beam Saws
Stiles Machinery Inc.
Holzma''s HKL 3 Series are high performance angular panel with rip and cross cut saws....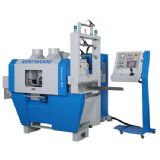 Kentwood R300E fixed arbor ripsaw
Stiles Machinery Inc.
The Kentwood R300E fixed arbor ripsaw represents Kentwood's entry level offering in the multi-rip marketplace. This machine features a solid steel body, ...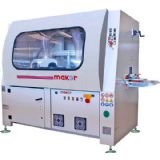 Makor LFC - Profile Brushing-Denibbing
Stiles Machinery Inc.
This machine was created for the honing and calendaring of linear profiles and furniture parts, through brushes with fladder-type abrasive materials. ...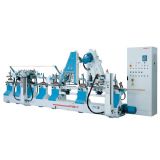 Makor LC-LCR - Profile Sanding
Stiles Machinery Inc.
LC is a machine with an 3.2 inches belt-system conveyor, particularly suitable to sand different types of mouldings, both varnished and raw, up to 8 inches ...