A1688: Two-Wire, True Zero Speed, High Accuracy Sensor IC
The A1688 is a Hall-effect based integrated circuit (IC) that provides a user-friendly solution for true zero-speed digital ring magnet and gear tooth sensing in two-wire applications. The A1688 is offered in the UB package, which integrates the IC and a high temperature ceramic capacitor in a single overmolded SIP package. The integrated capacitor provides enhanced EMC performance with reduced external components.

The integrated circuit incorporates a dual-element Hall-effect circuit and signal processing that switches in response to differential magnetic signals created by magnetic encoders, or, when properly backbiased with a magnet, from ferromagnetic targets. The device contains a sophisticated digital circuit that reduces magnet and system offsets, calibrates the gain for air gap independent switchpoints, and provides true zero-speed operation.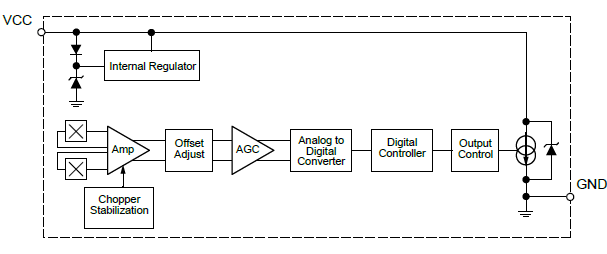 Signal optimization occurs at power-up through the combination of offset and gain-adjust and is maintained throughout operation with the use of a running-mode calibration scheme. Runningmode calibration provides immunity from environmental effects such as micro-oscillations of the sensed target or sudden air gap changes.

The regulated current output is configured for two-wire interface circuitry and is ideally suited for obtaining speed information in wheel speed applications. The Hall element spacing is optimized for high resolution, small diameter targets. The package is lead (Pb) free, with 100% matte-tin leadframe plating.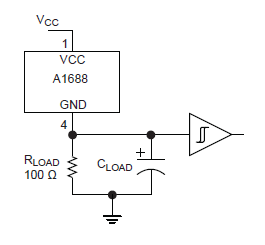 Integrated capacitor reduces need for external EMI protection components
Wide leads facilitate ease of assembly
True zero-speed operation
Automatic Gain Control (AGC) for air gap independent switchpoints
Automatic Offset Adjustment (AOA) for signal processing optimization
Large operating air gap range
Internal current regulator for two-wire operation
Undervoltage lockout
Single chip sensing IC for high reliability
On-chip voltage regulator with wide operating voltage range and stability in the presence of a variety of complex load impedances
Fully synchronous digital logic with Scan and IDDQ testing
Related Products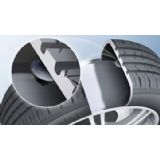 The new VDO REDI-Sensor - for simple logistics and fitting
Continental Ag
One sensor for (almost) every need The new VDO REDI-Sensor considerably simplifies storage and logistics. Whereas virtually every vehicle now equipped ...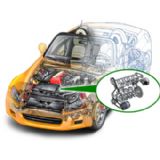 Camshaft Sensor ICs
Allegro MicroSystems, LLC
Allegro's portfolio of camshaft sensor ICs is well suited to meet the applications needs for True Power-On State (TPOS) and non-TPOS engine controller ...

Car navigation XXL 540 Series
TomTom International BV.
5.0" Touch Screen Expand your horizons with a 5.0" extra-wide touchscreen. A wide screen allows an expanded driving view and easier menu operation. ...

TomTom Navigation app for iPhone/iPad
TomTom International BV.
World-class TomTom navigation, on your iPhone or iPad. Latest, updated TomTom map Map Share™ technology Always the smartest, fastest route with ...

Built-in Car Navigation
TomTom International BV.
Sony featuring TomTom Discover Sony''s in-dash entertainment system with navigation powered by TomTom. High-resolution 6.1" touch screen Enjoy a ...