Jungheinrich ECD 320 horizontal order picker
This truck can transport loads up to 2,000 kilograms and is designed to carry two Euro pallets. "Crucial to the development of this new truck generation were the issues of ergonomics and efficiency when order picking.

The ingenious feature of this truck solution lies in its combination of double-length forks for handling two pallets (2,000 kilogrammes) with a mast lift for a single pallet (1,000 kilogrammes). "This combines the advantages of classical horizontal order pickers with those of our double-deck stackers," says Haelbich. The first pallet to be made order ready can be lifted with the load section to a height of 700 millimetres for ergonomic and easy picking. The order-ready pallet is then positioned on the extended initial lift forks to ensure a low centre of gravity. Now the picking process can be continued on the second pallet.

With an additional load protection grille and pallet holder both palettes can be carried before the start of the picking process. For this purpose, a pallet is placed vertically on the load protection grille and fixed securely to the pallet holder. After the first pallet has been made order-ready, the picking process can be continued directly with the second pallet. Rolf-Peter Haelbich explains, "This solution allows time and cost-optimised and, at the same time, ergonomically sound order picking." This solution is implemented primarily in the food industry.

The ECD 320 from Jungheinrich is fitted with a powerful 24-Volt AC motor, giving the truck outstanding acceleration and top speeds up to 12.5 kilometres per hour.

Like other Jungheinrich horizontal order pickers, this truck is equipped with the patented JetPilot. The advantages of this steering wheel solution include not only higher safety but intuitive operation and associated excellent travel comfort and ergonomics. When cornering, the driver no longer has to twist his body, leading to a significant reduction of stress to the neck and spine. In addition, the JetPilot can be operated safely with one hand, and automatically returns to straight ahead travel when released.

Jungheinrich ranks among the world''s leading companies in the material handling equipment, warehousing and material flow engineering sectors. The company is an intralogistics service and solution provider with manufacturing operations, which offers its customers a comprehensive range of forklift trucks, logistics systems, services and advice. Jungheinrich shares are traded on all German stock exchanges.
Related Products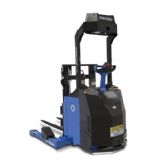 Vision-Guided Robotic Walkie Stacker
Seegrid Corporation
Vision-Guided Robotic Walkie Stacker So advanced, it''s simple. The unmanned GWS35 walkie stacker automatically picks, drops, stacks, and puts away ...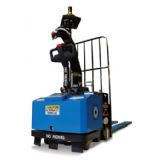 GP8 Vision-Guided Robotic Pallet Truck
Seegrid Corporation
Vision-Guided Robotic Pallet Truck So advanced, it''s simple. The unmanned GP8 single or double length pallet truck transports palletized goods using ...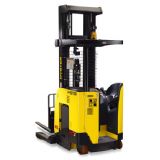 Reach Trucks
Hyster Company
SUPERIOR VALUE IS IN YOUR REACH! This reach truck series is designed for indoor use and is ideally suited for a variety of applications such as general ...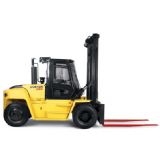 High Capacity Forklift Truck
Hyster Company
SUPERIOR PRODUCTIVITY FOR YOUR HEAVY LIFTING APPLICATIONS Hyster Company has always produced some of the best pneumatic tire lift trucks in the 19,000-36,000 ...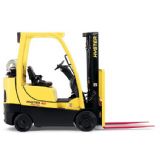 Internal Combustion Cushion Tire lift truck
Hyster Company
OPERATOR PREFERRED ERGONOMICS AND UNMATCHED PERFORMANCE A versatile lift truck designed for indoor use, this truck series is ideally suited for a wide ...