iDig excavator control
iDig gives the solution to your needs

iDig is a brand new real time depth/grade control tool for excavating machines.
Sensors are directly fitted to the boom by magnets (no weldings), connected to the cab panel by radio (no wiring), directly powered by the sun (no recharging).
Depth grade calculation is immediately shown and information given to the operator by a colored LED indicator.

It''s real time, no delay!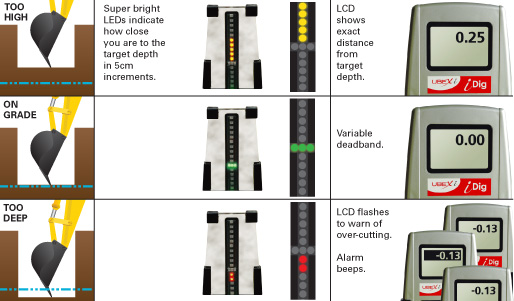 Do it all!

iDig applications:

Footing and foundation depths
Basements
Sewer lines
Drainage ditches and trenching
…and more!
Cable lines
Embankments
Grading
Slope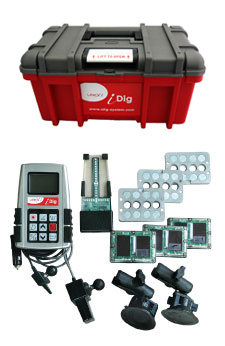 Related Products

Timber Grab
China Fabe Heavy Industry Limited
Timber grab is a kind of efficient tool for loading and unloading light bulk cargo, such as wood chips of eucalyptus, woodflour, which is suitable to ...

Excavator Hydraulic Grab
China Fabe Heavy Industry Limited
China Fabe Heavy industry Limited, it is a company which be specializing in the big machine such as mechanical grabs, radio remote control grabs ,motor ...