ARS 2000: Servo drive for the control cabinet
Servo drives from Metronix are universal servo drives that are highly flexible and suitable for automation systems with a diverse range of controllers and motors. Without additional firmware options, the following field- bus systems are supported:

• EtherCAT • CANopen
• PROFINET • PROFIBUS
• sercos III • sercos II

Furthermore, without additional hardware and software options the following feedback systems can be evaluated:

• Resolver • Analogue and digital hall sensors
• HIPERFACE• Analogue and digital incremental encoder
• EnDat 2.1 and 2.2

Using the First Commissioning wizard, the servo controllers are quickly and easily adapted to the application and operating system. Just as the support of a variety of fieldbus and encoder systems is provided as standard, no additional firmware is required to connect to rotary synchronous motors, linear motors or torque motors. This flexibility is the platform for the use of Metronix servo controllers in a variety of different applications and industries such as:

• Machine tools • Packaging machines • Medical and laboratory technology
• Automotive industry• Asembly and handling equipment • Wood working machines
• Automation • Printing presses and paper machines • Textile industry
Related Products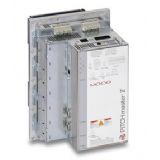 Pitch Servo Drives - PITCHmaster II+
Moog Inc.
A SERVO DRIVE FOR THE NEXT GENERATION The exceptionally rugged Moog PITCHmaster® II+ Pitch Servo Drive was developed specifically for the harsh ...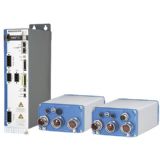 AKD-N Multiaxis Servo System
Kollmorgen
The decentralized drive system consists of a central power supply and robust IP67 rated servo drives, which are placed nearby the motor. The system offers ...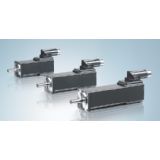 AM801x Servomotor 0.22 - 0.55 Nm (standstill torque)
Beckhoff Automation GmbH
AM801x | Servomotor 0.22 - 0.55 Nm (standstill torque) The AM8000 series is currently complemented by motors in flange size F1 (40 mm) for drive solutions ...

AX5000 | Digital Compact Servo Drives
Beckhoff Automation GmbH
The EtherCAT drives The AX5000 Servo Drive product line from Beckhoff sets new standards in drive performance. The AX5000 series is available in single- ...

AM81xx | Synchronous Servomotors for compact drive technology
Beckhoff Automation GmbH
The servomotors from the AM81xx series are suitable for operation on the EL7201 servo terminal. The motors can be equipped with the One Cable Technology ...