Truck & Bus Tires
Whether carrying cargo or passengers, trucks and buses are the lifeblood of the world''s economy. Bridgestone is continually developing new innovations in truck and bus tire technology.

With a full line-up of tires tailored to nearly every commercial-use application, Bridgestone provides high levels of safety, dependability, and cost-effectiveness for highway, city, on and/or off-road, and winter driving conditions.
Related Products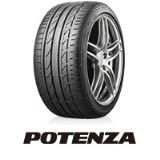 Passenger Tires POTENZA
Bridgestone Corporation
OTENZA supports the efforts of drivers who are aiming for the top in the motorsports world and pursuing the upper limits of speed allowed by its technology. ...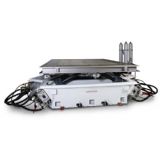 High Frequency Hydraulic Simulation Table
Moog Inc.
NEW HORIZONS FOR THE HYDRAULIC SIMULATION TABLE USING HIGHER FREQUENCIES A High Frequency Simulation Table (also known as a Multi-Axis Shaker Table ...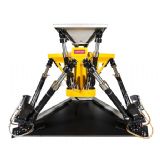 Electric Simulation Table with Tilt
Moog Inc.
INNOVATIVE 2-DOF TILT TABLE FOR INCREASED PITCH AND ROLL MOTION The patented 8-DOF (degrees of freedom) Moog test system is comprised of a 6-DOF Electric ...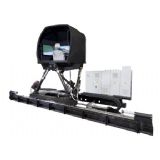 Driving Simulator Testing
Moog Inc.
The latest driving simulator technology is based on electric motion systems that enable automotive manufacturers to test current and future vehicle designs, ...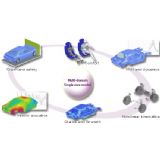 Virtual Performance Solution
ESI Group
Virtual Performance Solution (VPS) is a global solution for Virtual Product Engineering, which has its origins in PAM-CRASH, and takes into account multiple ...