HAL - Hybrid Assistive Limb
HAL® [Hybrid Assistive Limb®] is the world''s first*1 cyborg-type robot, by which a wearer''s bodily functions can be improved, supported and enhanced.

Wearing of HAL® leads to a fusion of "man", "machine" and "information". HAL® assists a physically challenged person to move and enables him or her to exert bigger motor energy than usual. HAL® is also considered as the system that accelerates a motor learning of cerebral nerves.

*1 The international patent relevant to HAL® was accredited as Notable Invention by World Intellectual Property Organization [=WIPO].
Related Products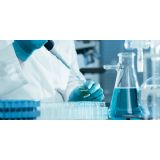 SelectSilver antimicrobial additive
Milliken Chemical
Milliken's development teams are proud to offer SelectSilver, an antimicrobial additive for use in medical applications. In response to growing concerns ...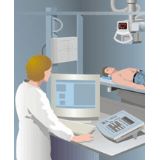 dpiX a-Si Arrays for Medical Applications
dpiX, LLC
dpiX a-Si Arrays for Medical Applications As a replacement for film-based systems, dpiX arrays provide a safer, more efficient means of capturing high-quality ...

Diode Dental Laser
Wuhan Talent Century Technology Co.,Ltd.
Diode Dental Laser 5W 10W 15W Diode Dental Laser offers the opportunity of expanding your practice with a wide range of applications in Paradonthology, ...

DentalScan 3D Dental Scanner
Hangzhou Shining 3D Tech Co., Ltd.
DentalScan 3D Dental Scanner | 3D Professional Scanner for Dental CAD/CAM, Dental Implant, Dental Prosthetics, Orthodontics Applications DentalScan ...

Angiopress SCD
Dalian Labtek Science & Development Co., Ltd.
Angiopress SCD is a dynamic pressure device, which includes an inflatable cuff pump can to make inflatable cuff may be acting on the parts of the body''s ...