DryLin® T - Profile Rail Guides
Normally ship in 24-48 hours

DryLin® T profile rail guides were specially developed for applications in automation and handling systems.

The design objective was a heavy duty linear guide which could be used in a wide range of potentially demanding applications.

At a glance:

Max. surface speed: 49.21 ft/s
Operating temperature range: -40º F - 194º F

*Other materials available upon request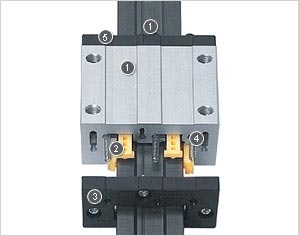 Construction

1 The profile rail and carriage are manufactured from 6063-T6 Aluminum. The rail is hard-anodized and the carriage clear anodized.

2 Six sliding plastic elements made from iglide® J act as self-lubricating guides.

3 Each sliding element can be adjusted manually or automatically.

4 All steel parts are galvanized or stainless steel.

5 The end plate is solid plastic with an optional aluminum-HD carriage.
Related Products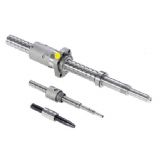 Ball Screws and Planetary Roller Screws
Moog Inc.
HIGH ACCELERATION, SMOOTHNESS AND MAXIMUM FLEXIBILITY Moog has over 30 years experience in producing and designing customized high precision ball and ...