Videojet® 4210
The Videojet 4210 addressing system with highly reliable ink jet technology lets you print variable data on nearly any surface.

Reliable ink jet technology with solvent and water based inks:
Typical throughput of 20,000 pieces per hour
Complete line of inks and fluids to print on a variety of coated substrates including polywrap
Drop-in replacement for Cheshire System 4000:
Simple upgrade path
Leverage investment with existing Videojet 270g ink jet printers
Intelligent stacker control available:
Supports most common digital I/O controlled stackers
Take advantage of postal discounts by optimizing bundle sizes based on user-definable settings

Specification
Value
Printheads Two compact, stainless steel 1 3/8 in (35 mm)
diameter printheads per printer
Umbilical 20 ft (6.1 m) long
Print Rate Up to 60,000 documents per hour(1)
Character Set Code Page 850 extended ASCII subset
Lines of Print Up to six lines of print from a single printer;
system expandable to 24 total lines of print
Message Length Up to 500 characters per line, including spaces
Character Set 10 standard fonts
Bar Code Fonts Interleaved 2 of 5, Code 39, IMB
Inks Solvent and water based
Enhancements Stacker control and overhead umbilical stand
(1)Print rate dependent on size of media, number of lines and character pitch
Related Products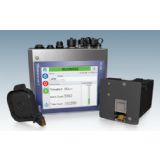 Videojet 8610 Ink Jet Printer
Videojet Technologies, Inc.
The Videojet 8610 utilizes a revolutionary, purpose-built cartridge designed to use MEK fluids. You can now bring the simplicity of thermal ink jet to ...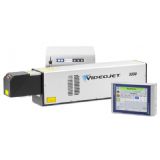 Videojet® 3330 CO2 Laser Marking System
Videojet Technologies, Inc.
The 3330 30-Watt laser offers a powerful combination of performance and flexibility delivering high quality marks on moderate to high speed lines. Designed ...

Technomark Scratching
Technomark
MULTI4 is available in Scratching versions. This technology, using compressed air, is ideal in situations where marking impact noise is an issue (<72dba) ...

The Domino C-Series Coding solutions for outer cases, trays and sacks
Domino Printing Sciences plc
The C-Series range of outer case coders, software and ancillaries provide sustainable solutions to meet the needs of manufacturers. Delivering increased ...

The A320i ink jet printer
Domino Printing Sciences plc
Breaking the service routine From the moment you press the start button, the A320i begins to make your life easier. With the deployment of intelligent ...