Twin-shaft batch mixer (DKX)
The benchmark in mixing technology

Our twin-shaft batch mixer (type DKX) rapidly produces mixtures with consistently high levels of homogeneity. It is a well-proven, highly reliable solution for industrial mixing processes (especially mixing of minerals) with medium to high output requirements. The machine is a classic compulsory mixer.

The BHS twin-shaft batch mixer has been successfully employed around the world for decades in the concrete industry. But this mixer has also proven to be an outstanding solution for numerous other applications. Our customers benefit from this wealth of experience. They receive a product that is well-proven, highly cost-effective and reflects the state of the art.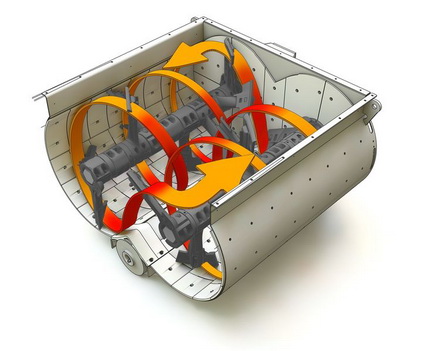 Three-dimensional mixing with the BHS twin-shaft batch mixer (DKX)

The twin-shaft batch mixer moves the entire mixture in a three-dimensional spiral motion. There is also an intense exchange of materials in the turbulent zone where the two mixing cycles overlap. The energy applied is optimally converted into intense relative movements of the entire mixture. Thanks to the optimized design and arrangement of the mixing tools, you will achieve consistently outstanding mixture homogeneity batch by batch, with very short mixing cycles.
Related Products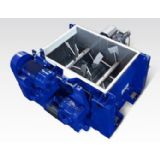 Dry powder batch mixer (DMX)
BHS-Sonthofen GmbH
The benchmark in dry mixing technology The DMX series of twin-shaft batch mixers has been specially developed to meet the particular requirements of ...

LWM series loss-in-weight liquid dosing and blending system
Shanghai Sonner Machinery Co.,Ltd
Technical structure of the product: •Dosing pump: Hydraulic diaphragm pump, gear pump; •Filtering element; •Thermal insulation ...