Dry powder batch mixer (DMX)
The benchmark in dry mixing technology

The DMX series of twin-shaft batch mixers has been specially developed to meet the particular requirements of mixing dry materials.

The dry powder batch mixer moves the entire mixture in a three-dimensional spiral motion. There is also an intense exchange of materials in the turbulent zone where the two mixing cycles overlap. The energy applied is optimally converted into intense relative movements of the entire mixture. Thanks to the sophisticated mixing mechanism with the directed three-dimensional motion pattern, the speed of the mixer can be less than that for comparable single-shaft or intensive mixers while still producing a greater mixing effect. The grain structure of sensitive batch ingredients is thus preserved. If undesired agglomerations are to be disintegrated, the dry powder batch mixer can be fitted with agitators along the longitudinal side of the trough.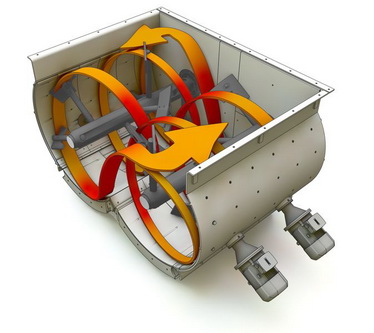 Three-dimensional mixing with the BHS dry powder batch mixer (DMX)

Compared with other mixing systems, twin-shaft mixers are filled to a much greater extent, making them more compact for a comparable throughput rate. In the case of new plants, mixers of the DMX series are ideal because of their small dimensions; for modification to existing plants, they allow the installation of a more powerful mixer in the available space. Residue-free discharge is ensured by two airtight discharge door wings.

BHS offers a wide variety of models in different sizes and versions. The mixer can be precisely tailored to your needs thanks to an extensive range of accessories and options.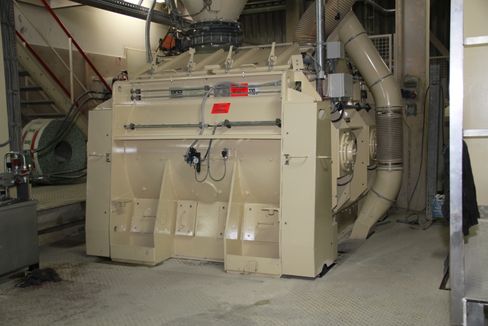 A DMX 3600 dry powder batch mixer in use at a dry mortar plant