Marine Cylinder Oil 5040
SINOPEC marine cylinder oil 5040 is prepared from a highly refined paraffin-base mineral base stock blending with selected super performance additives. The product is specially designed and formulated for the lubrication of cylinder in low-speed cross-head diesel engine burning residual fuel with sulfur content between 0.5% and 1.5%.

Advantages:

• Excellent capability to neutralize acid outgrowths generated from combustion of the fuel of poor quality and thereby protecting engine from acid corrosion.

• Excellent anti-wear performance to reduce the friction and wear-off of metallic components and extend the engine life.

• Excellent detergency and dispersancy to prevent carbon deposit at cylinder ring groove and cylinder liner and ensure the cleanness of engine combustion chamber.

•Excellent diffusivity performance to drive oil quickly reaching and spreading out over the steel surface and form oil film to reduce the liner and ring wear-off.

Recommended Application:

• Premium cylinder oil for marine low speed, cross-head diesel engines using the fuel with sulfur content between 0.5% and 1.5%.

Typical Properties:

Item
Marine Cylinder Oil 5040
SAE Grade
50
TBN mgKOH/g
41.3
Viscosity@ 100oC, mm2/s
19.94
Viscosity Index
93
Flash Point C.O.C, oC
242
Pour Point, oC
-9

Health & Safety

• Based on available information, this product is not expected to produce adverse effects on health when used for the intended application, following the recommendations provided in the Material Safety Data Sheet (MSDS). MSDSs are available upon request through your sales contract office.

• This product should not be used for purposes other than its intended use.

• If disposing of used product, take care to protect the environment.
Related Products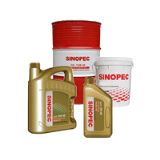 SM/CF 0W-50 Fully Synthetic Engine Oil
Sinopec Lubricant Company
SINOPEC SM/CF 0W-50 Fully Synthetic Engine Oil is made from fully synthetic hydrocarbon base stocks and superior multifunctional additives. It can meet ...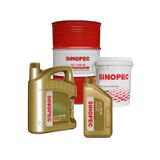 CJ-4 Diesel Engine Oil
Sinopec Lubricant Company
SINOPEC CJ-4 Diesel Engine Oil Provides effective protection for environmental friendly diesel engines with EGR or DPF.It''s also suitable for high speed ...