plastic injection mould
Model: M120086
Shenzhen YiNuo Plastic Injection Mould Limited was established in March 2008, is a professional company for designing & manufacturing of plastic injection

moulds and molding business. We offer customer one-stop service including Mould development, Injection molding, Painting, Printing, Assembly and Packaging.

We have the facilities and experience to take your idea from initial concept to prototype and finally finished products, mainly we are focusing on Automobile

components, Electronic components, Packaging parts, medical devices and consuming devices.

Our advantage is that we are very good at Thermoplastic mould, Thermoset mould, Prototype, Over-moulding, Die casing mould and Double shot mould, and we have

serial tonnage presses of injection machines to produce customized products per customer requests, in addition to this, we have long terms partners offer us

the most competitive price for Painting, Printing, Assembly and Packaging, therefore save you a lot of time and costs.


YiNuo Mould concentrates on Precision & High quality moulds/products with unbeatable price, in order to reach this target, we organized a great team of

designers and project managers, they are ready to solve your any difficulties through their professional knowledge and skills.

We are not only proficient in international mould industry standards like HASCO, DME, MISUMI, but also good at using the technology of Hot runner systems,

Heat insulation runner system, Moldflow analysis, Gas-assistance in mould designing and manufacturing, by this way we gained excellent reputation, and built

long terms cooperation with clients from Europe, South & North America and Asia.

"High quality, Low cost, High efficiency" is our goal, "Customer-oriented" is our principle, "Employee-oriented" is our way to keep competitiveness,

"Environmental-friendly" is our responsibility. YiNuo Mould is always ready to listen to you, let''s create a bright future together!

Related Products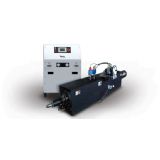 MuCell® Molding Technology
Trexel, Inc.
The most significant plastic processing innovation in the last 20 years The MuCell® microcellular foam injection molding process for thermoplastics ...
Machine Nozzles: Mixing & Filter Nozzles
Synventive Molding Solutions
Improve Melt Quality…Reduce Downtime! Heat pipe technology is your assurance that every Synventive Machine Nozzle will automatically operate at ...
06E Plug ''n Play™ Hot Runner System
Synventive Molding Solutions
Synventive Molding Solutions has introduced two additions to its hot runner product line; the new model 06E threaded/screw fit hot runner nozzle and the ...

G24 hot runner temperature controller
Synventive Molding Solutions
The G24 is Synventive's next generation control system that combines the best attributes of the existing LEC and TTC hot runner temperature controls (such ...

Multi Tip - DMT5
INCOE Corporation USA
Multi Tip - DMT5 <110g Multi Gate Nozzle Technology INCOE®''s Multi tip nozzles offer 2 - 6 tips located on each nozzle. The design is ideal ...