Omni-directional A-bulb
Lextar''s omni-directional A-bulb series deliver total replacement of incandescent light bulbs. It is composed of high effi ciency LED packages with lightweight plastics for perfect electrical safety. The soft light is suitable for almost all lighting applications.

Feature
Total replacement of incandescent light bulbs with >320 degrees light pattern.
Dimmable
High effi ciency, mercury-free and long lifetime.
Safe and lightweight for best customerexperience

Specification
Lumen fl ux 480 lm
CCT 3000K
Beam angle >320
Input voltage 120V
Power 7W
PF >0.7
Base E26
Efficiency 70
CRI 80+
IP IP20

Dimensions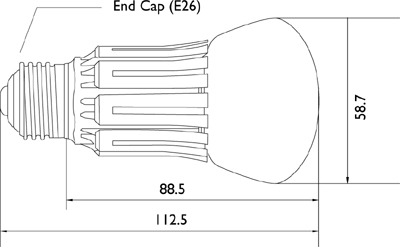 Light Distribution Curve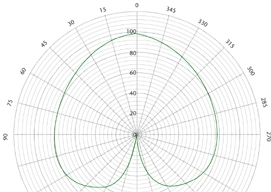 Related Products

LED long-shoting flashlight
Longxing optoelectronic limited
1: LED Chipset: America CREE Q5; Color temperature: 6800K-8000K, life time: more than 50000-100000 hours. 2: Luminance output: (Max-Middle-low-p flash-SOS), ...

Airline desk light
Balmuda Inc.
The Airline combines both the use of high-power LEDs and beautiful form to bring to you an all-new desk light, never seen before. Using only 4.5 watts ...

Highwire desk light
Balmuda Inc.
21st century desk light. Highwire can change the way you view your computer display. Literally. With over a 1000lux, the Highwire helps reduce harsh ...

Liternity VICTORY I CARBON SERIES
Novaled AG
Victory is the first OLED table lamp made completely from carbon. Each lamp is handmade and unique; its carbon pattern is as individual as a human finger ...

3528 led strip light
L''YA International Co.,Ltd
Part Number LYA-3528-60 Dimension 8mm*2mm*5000mm,5m/roll Power 4.8W Voltage DC12V/24V LED QTY/m 60 Color RGB/White(warmwhite,naturewhite,coolwhite)/Yellow/Red/Green/Blue ...